Who we are
---
The Vet Connection is a leading veterinary telehealth provider that offers customisable 24/7 veterinary services for independent and corporate pet brands.
OUR MISSION
---
Leading the way with veterinary telehealth since 2003
There are millions of pets worldwide, more than 18 million in the UK and only 4.3 million of them are insured. Each one of them will need veterinary support in their lifetime and despite the fact that 98% of pet owners consider their pet as one of the family, accessing treatment isn't always easy.
When a visit to the vets isn't possible, pet owners want convenient access to veterinary advice and support. That's why we've been offering 24/7 telehealth and digital vet care to pet owners since 2003.
Our mission has always been to provide convenient, cost effective and high quality veterinary advice to pet owners - and we want to help pet brands worldwide do the same.
PET BRAND SERVICES
---
White-label digital vet services for pet brands
We offer bespoke telehealth and digital vet solutions to act as an extension of existing services. You can choose from a range of options including:
24/7 phone line veterinary support
Digital vet services through live web chat
Bespoke veterinary content for marketing and advertising
Nutritional and behavioural advice
Claims review and assessment
---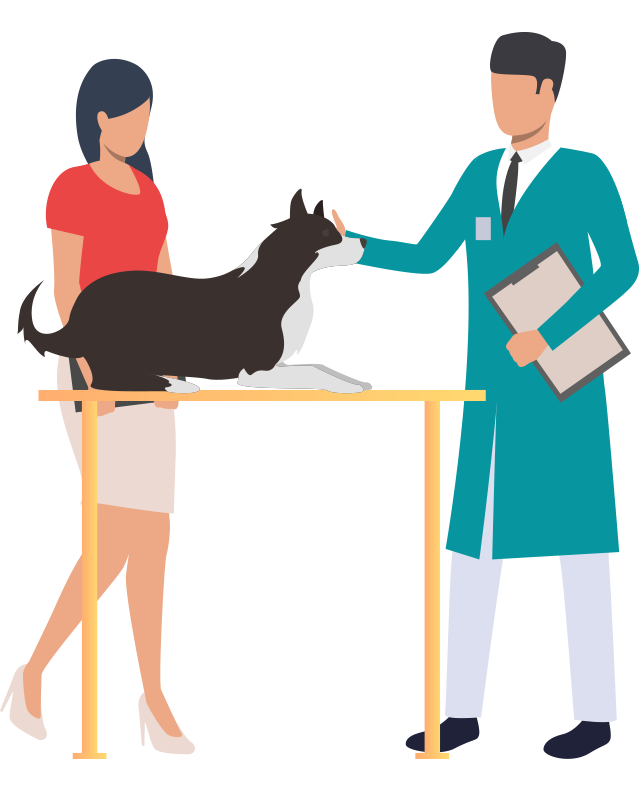 OUR NETWORK
---
Veterinary experts on hand 24/7/365
---
Our network of more than 55 expert vets and vet nurses are registered with the Royal College of Veterinary Surgeons (RCVS), and pet owners can consult with them 24/7/365 on the phone, text or via live web chat.
Track Record
We have been going 17 years and conducted over 1 million successful consults, which is an average of 100k per annum
Quality Focus
We have unique, rigorous and comprehensive monitoring systems. Quality and consistency is at the heart of everything we do
Veterinary Expertise
Our scalable team has an average of 10 years in practice and goes through extensive and ongoing training with us.
Human Empathy
Not only do we qualify the health of pets at first contact, we consider the wellbeing of pet owners with an empathetic approach.
WHITE-LABEL SOLUTION
---
Quality pet care that meets your business objectives
The Vet Connection was created to offer veterinary practices, pet insurance companies, animal charities and pet brands with quality veterinary telehealth and digital vet services. A white-label solution that not only makes your customers and their pets happy, it aligns with your objectives, which may include:
Market Differentiation
Effective 24/7 telehealth and digital vet services with a proven track record will help differentiate your pet brand.
Effective out of hours support
Outsourcing your out of hours support will help take the pressure of vet practice staff already difficult to recruit and retain.
Making pet owners lives easier
Provide further support to pet owners who need a convenient solution when a trip to the vet isn't possible.
Customer retention and referrals
Happy customers that feel cared for and supported are more likely to stay and refer you to their friends.
CONTACT
---
Ready to discuss partnership opportunities?
---
Every partnership is different. That's why we customise our digital vet and telehealth solutions to work for you. Find out more about sector specific solutions or book a call to get started.
---
---